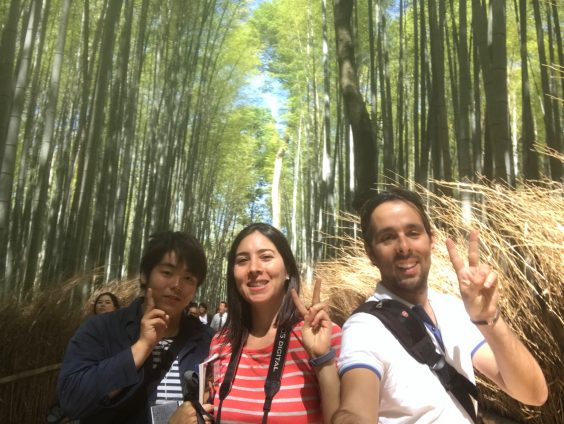 Do you have any suggestions for our service?
The service is great!! We greatly appreciate the kindness of Naoya!!
Do you have any advice or message to your guide?
Naoya, thank you very much for expending your time with us! Good luck in USA!!
Why did you have interest in our volunteer guide service, not in other professional guide, and what do you think of attractive points of students guide?
The professional service exceeded our budget. Interacting with a student gives us the view from a normal Japanese, which is very interesting culturally. Furthermore, I think it also helps students to improve their English skills.